About Us
A Message From The Founder 
----"Liyang, you will be the worst sales person.." 
      My father used to say this to me, "this introvert kid." 
My name is Liyang Hao.
Everyone in the hiking circle calls me 'Emily'. From the time I joined Arabian FiTrekkers (AFT Outdoor Adventures) in October 2016, I have been hiking, camping, mountaineering and doing all sort of outdoor activities locally in UAE, GCC and on International grounds. 
Across this journey, I found myself, a sense of belonging to nature and within AFT community. I love this community so much that it led me finding my tribe of fellow adventurers and becoming an organizer with AFT leadership. My heart had gone wild towards nature that one day, I finally decided to stay for outdoors and leave my corporate job forever.
During these past years of my hiking experience with countless local hikers and mountaineers, AFT leadership team or myself has been approached with many questions related to outdoor and sports gears. 
"What do you suggest to buy?"
"Where do you suggest to buy?"
"What are the features in a specific gear to look at?"
I/we understand the importance of having the right gear among our fellow adventurers and do not want them to struggle anymore in finding the right, good, affordable and sustainable outdoor gears. After personally testing among many gears from reputable brands, I decided to bring them to the UAE local outdoor and sports circle.
March 15, 2020, AFT Gear Garage (AFT Adventure Sport Trading FZ-LLC) was launched. Same as AFT, we stand for providing Quality adventure and sport gears selected by our Hands-on Experience.
AFT Gear Garage's vision is Not To Sell you products, but To Enhance your outdoor experience with quality and affordable gears.
I agree with my father. I am and will be the worst sales person. 
Liyang Hao 
AFT Gear Garage
Here's a glance of Emily with AFT : Be fit. Be in the nature. Be a FiTrekker. 
Here's International Adventurers & Athelets using the brands we selected:
Eliud Kipchoge
Gear: COROS PACE 2
World Record Holder – Marathon (2:01:39) – Berlin 2018
First/Only Sub 2 Hour Marathoner – (1:59:40) – Vienna 2019
8 x World Marathon Major Champion
2 time World Championship Medalist
3 time Olympic Medalist
Sage Canaday 
Gear: COROS APEX PRO
2-time US Olympic Trials Qualifier in the Marathon
3-time Speedgoat 50km Champion
3-time USATF National Champion (100km Trail, Mountain Running, and Trail Marathon)
2-time Tarawera 100km Champion
2-time Lake Sonoma 50-mile Champion
Winner of The North Face 50-mile Endurance Challenge San Francisco
2014 World Mountain Long Distance Champion (Pikes Peak Ascent in 2:10)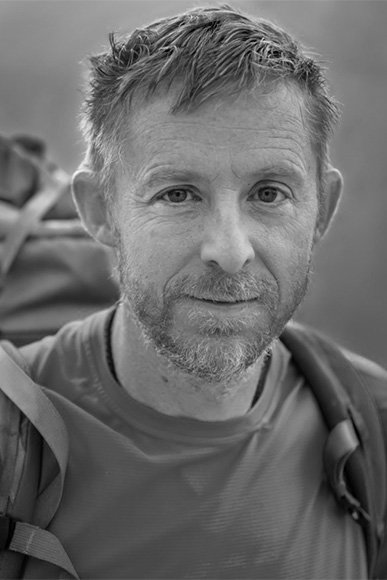 Tommy Caldwell
Gear: COROS VERTIX 2
First Free Climb of the Dawn Wall of El Capitan Yosemite
First Free Ascent of Dihedral Wall
Free Climbed the Nose in 11 hours
The Nose speed record in 1 hour 58 mins
First Ascent the Fitz Roy Traverse in Patagonia
National Geographic called Caldwell "arguably the best all-around rock climber on the planet."